The Coral Connect card allows punters to combine their online betting activity with in-shop wagering. It can be a physical card carried in a wallet, or simply a digital card downloaded to the app. It allows players to access all wagers, whether they are placed at home on the desktop version, placed on-the-go in the app, or placed in person in any Coral betting shop. It also allows punters to take advantage of all the latest offers and price enhancements and cash-out open bets.
How does Coral Connect Card work?
Once you have registered for you account online, simply find the most convenient Coral betting shop and register your details at the counter. The staff member will then ask for some photo ID and proceed to change your account into a multi-channel Coral account. You can then ask for your physical Connect Card (which is the shape of a normal bank card and can be easily stored in a wallet), or you can create a digital card on your phone if you don't want the physical card.
What are the Pros to using a Coral Connect Card?
With Coral Connect app, punters can place their bet online, then withdraw their winnings in cash in any Coral betting shop. The cash is paid instantly, so there is no need to wait 3-5 working days for the amount to reach your bank account. 
With the Coral Connect card it is also possible to cash out wagers online in the Coral App, even if they were originally placed in a betting shop. This links in-shop betting activity with your online wagering, making a seamless transfer from one to the other.
The card also allows instant and easy access to a number of Coral deals, exclusive offers and promotions. Once registered online, they will simply pop up in the app, so you are sure to never miss out. 
Punters can also access a whole range of stats and scores on a wide range of sporting events.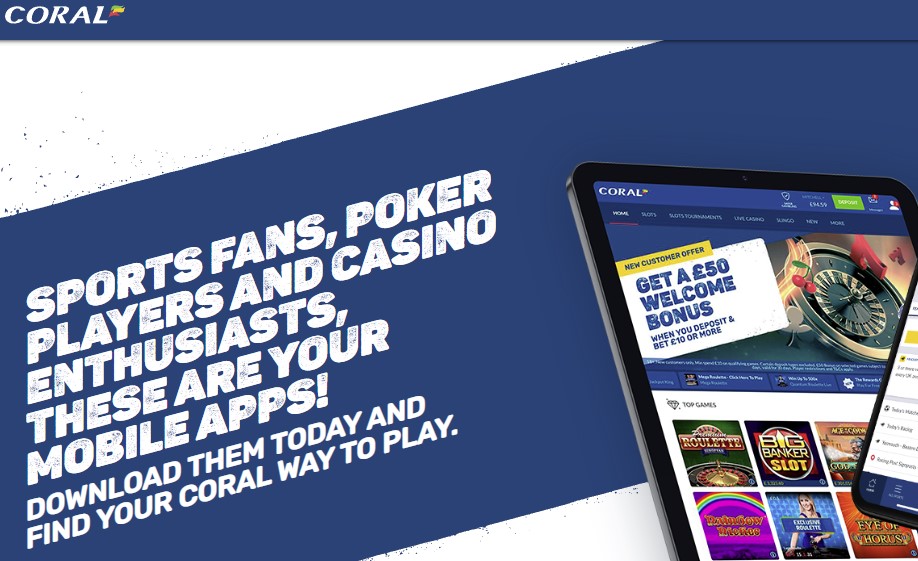 What are the Cons to using a Coral Connect Card?
If you made your initial deposit via an e-Wallet, then you won't be able to use your Connect Card to withdraw cash in a Coral shop.
Also, Coral has a £1,000 limit for the amount that can be withdrawn in a shop, so if you have a big win, you might need to take the winnings out in stages. Or simply get in touch with Coral Customer Service and they can help you make other arrangements. 
Use Coral Connect Card with the following app betting services: sports, casino, bingo, poker and horse racing platforms at Coral.
Coral Connect Card FAQ's
Do I need a physical card to have a Coral Connect Card?
No, if you would rather not clutter up your wallet, you can generate a digital card on your phone. There is no difference between the two and you can enjoy all the same benefits.
What if I can't access the Coral App, will I miss out?
No, as long as you can access the mobile site, then you can have full access to all the benefits of the Coral Connect Card.
When was the Coral Connect Card launched?
2015.
Is there a Welcome Offer I can access via the Coral Connect Card?
Yes, currently Coral UK offers a £20 Free Bet offer when you deposit an initial £5. Bets must be placed at odds of 1/2 (1.50) or greater to qualify and the Free Bets are valid for 7 days.