Ahead of The Euros, BritishGambler.co.uk sat down with former England international and Tottenham winger Darren Anderton, to get his views on The Euros and the current situation at Tottenham.
Anderton spoke passionately about the hardships of the Euro '96 campaign, and said that Phil Foden is The Gazza of the current crop, and could well be the player of the tournament, and has the potential to rival a Ronaldo or Messi.
Anderton spoke of the Kane situation and that he believes Kane will move on, and it's impossible to replalce the world's best striker. The worldly crosser of the ball also spoke about the changing rooms at Spurs after Campbell switched North London postcodes, and the horrific silence in the wake of penalty heartbreak at the hands of Germany.
Money back up to £40 if your first bet loses + £10 Casino

18+,

BeGambleAware.org

.

New customers only. Min deposit £10. Money back as bonus if first sports bet loses. Wagering requirements: sportsbook 3x at min. odds of 1.40 (2/5), casino 50x. Unless forfeited the sportsbook bonus must be wagered before using the casino bonus. Bonus expires 7 days after opt-in. Visit Unibet.co.uk for full T&C's.

Read Unibet Review
The 33 man provisional England squad has been announced. One of the people who has been widely discussed in the media of late is Trent Alexander-Arnold. I grew up watching you cross the ball fantastically well; does Trent have to be in the squad for the ability he has to deliver an unbelievable cross?
Oh for sure. I think even more so in international football where it's about quality, even more so. In the Premier League you can get through games with a bit of hustle and stopping other teams from playing. In International football, you get a little more time on the ball, you can't give the ball away and when you get into that final third, that's what it's all about. That's how you win these games.
There's going to be lots of close games, it takes that one bit of magic, be it an individual dribble, when you get the ball out wide there's no point in beating the defender 5 or 6 times if you can't put in a decent ball. You know he's going to deliver, for me he's a top, top player and yes people are saying he hasn't had the greatest of seasons along with Liverpool in general but they've come into some form now and I'd be shocked if he wasn't in the squad to be honest. I know there's a lot of good right backs and we're blessed there but I love him as a player.
Even if Trent doesn't start, he's such a good option to have off the bench as well?
Yeah he is and especially when you look at some of the games we might have to play where we'll probably have a lot of the ball and teams will probably sit there and we've just got to go and break them down. You get into those areas probably quite easily, into that final third and then you've got to deliver. That's what it's all about. I think we have real quality in that position but I would say he's got the best delivery out of who we've got arguably in the whole squad.
One man who was omitted from the 33 man provisional squad, I'm told you're a Spurs fan yourself as well, was Eric Dier. What do you make of Dier's exclusion from the squad?
Yeah it's a tough one really. I think the squad itself when you look at it has so many good players and I think everyone who's in it probably deserves to be. Ben White is a player that I really like, I've seen him a lot this year and I know the guys who look after him and I've heard a lot about him and watched a lot of him this year and I think he's suited to International football. I think he's got a real calmness, real quality and of course that means that someone's got to miss out.
I think Eric Dier is very unlucky, at Spurs he's been one of the better players consistently.
He's done alright this year, there's been a lot of ups and downs at the club and what he brings and what Mourinho loved about him is the character that he is. He's also a leader in what is probably quite a quiet Tottenham team. I see the England team a little bit that way so I'm a little bit surprised he's not there to be honest even to have around the place. He's a good lad, certain players if they don't play might cause a few problems and be sulking but I don't think Eric is one of those. So I feel for him and I think it's a tough one for him.
A lot of people notoriously talk about the fact that we've got so many attacking talents, but is it actually the defence that is going to win a tournament for England? So having Pickford, Maguire hopefully if he's fit and Stones actually performing to their levels they can?
Yeah they have to and I think when you look at the squad for me that is the worry. This squad is good enough to win the tournament, no doubt about it but it will come down to defence, teams that win have got to be good defensively.
You can't give goals away, you've got to be tight at the back.
Even our Euro '96 team that we all talk about, the magical moments, I think people sometimes forget just how good we were defensively, the players we had in those positions, the leaders and characters.
So I think Harry Maguire and John Stones are super footballers, absolutely different class and for that reason you're on the ball a lot in International football. Defensively, it is a worry, I don't think you can hide away from that fact, I think Dias coming in at Manchester City really helped John Stones defensively and hopefully England benefit from that.
Obviously at the other end of the pitch, we have so much attacking talent it's quite frightening! It seems that Gareth Southgate is set on 3 up top and Kane is pretty much a shoe in if we're honest, who do you think we should go for either side of him?
It is a tough one! And what a great problem to have for Gareth! It's great, I don't think we've ever had as much talent going forward as this squad has. For me, Foden has to play, whether he plays all the way up top or plays a little bit deeper will depend. But if he plays up top then for me it's got to be either Rashford or Sterling probably. Players who can stretch the pitch and are willing to go in behind in order to give you that extra are of the pitch in which to play. If everyone comes towards the ball, then it becomes very one dimensional so we need players who will stretch teams.
Rashford has that pace, Sterling has that pace, Foden for me is the player that we just have to get the best out of. Play him wherever you think you'll get the best out of him whether that's playing him deeper or starting him a little bit further up the pitch. For me I'd probably play him a little bit deeper and play Rashford and Sterling up top. If not one of those two then maybe Sancho.
Is Foden to this side what Gascoigne was to the team in '96?
Yeah I think so. I think there's a lot of ability in the team. I think Mason Mount has got that quality about him as well, he can go and do things. I think Gareth sometimes probably wants to play with a couple more defensively minded players in there to give those players the freedom. I think maybe in certain games we might not need that as much, but I think with that defensive worry we have he may go with two more defensive minded midfielders. But Foden is the man for me, I think he could be the player of the tournament, he could go on to be the best player in the world. We're talking about him being young and the potential he has but I think he is already the real deal.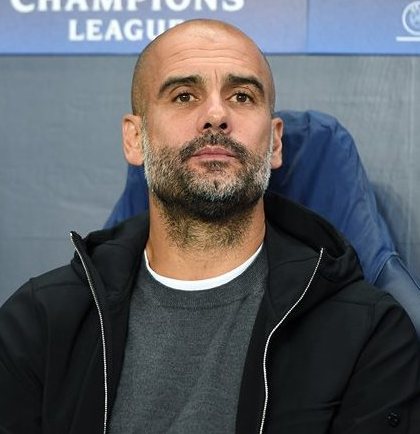 Playing for Pep Guardiola has been amazing for him, I'm sure that lots of people were questioning why he wasn't playing more and would he have to move on. Obviously, that isn't the case and he's there now playing in the best team with the best players and whenever he's played for England, for me he just looks so at ease, just gets on and plays the game the way it should be, enjoys it and I think you need that in a tournament. Because it's different and it's going to be nerve racking and playing in your own country brings so much expectation and we suffered with that in our first game against the Swiss back in Euro '96 and it wasn't until we got that win against Scotland that everybody relaxed and enjoyed it more and played with more confidence.
Is that Gazza goal the best goal you've seen?
I don't know! I've played in some pretty good teams with some pretty special players and seen some goals that are just ridiculous! I just think that moment, that minute of action defined the tournament for us and definitely goes down as one of the best couple of minutes of my career! To be involved in the goal, the emotions of thinking that it's going to be 1-1 against Scotland, déjà vu, that same thing happened the previous week against the Swiss!
So that moment and that magic, when I think back to it I still see it in slow motion as it happened even though you see it on TV that way anyway. That's how it seemed to be in the game, he made the run and I saw the run, played him in and at that point I thought he was going to hit it on the left foot volley and try get a strike on target but wow! The ball went over Hendry and it was slow motion and once the ball came back down and he was there, there was only one place it was going to end up. That was the tournament for us, that's where it all started.
Was it the best celebration you've ever seen though?!
I've been involved in a couple! I think Jurgen's one was a classic as well, but I think maybe the Gazza one edges it for me. Just the fact that he got so much stick for that whole dentist chair thing, of course he was our main man, he was probably the most famous footballer in the world. If he did great things then people would go crazy and maybe over the top but if he did little things off the pitch that professional footballers aren't expected to do, then he got so much grief for it.
But he never complained about it, he always got on with it and he always answered on the football pitch. So to be part of that and to see that and see his reaction, of course he was playing up in Scotland then as well for Rangers, it was just the perfect goal with the perfect celebration.
I'm sure you've had to talk a lot about the heartbreak of 96, we all know as fans how we felt after, what was it like being in the dressing room after the semi final against Germany? Did anyone even say a word?
Not a lot really, firstly I re-watched it last summer in lockdown, we were stuck over in Spain so we watched it when they did the rerun of the tournament. Didn't watch the penalties but God it was heartbreaking watching it 2nd time round. I don't think I'd ever watched it before then! But after the game, just a numbness I think is the best way of putting it, just didn't feel real and didn't feel right. We played so well on the night and it really was heartbreaking, no doubt about it.
We had real characters in that dressing room which got the boys going, people like Tony Adams, Incey, Terry Venables as a manager is the best man manager you could ever wish to have, people like Bryan Robson, Don Howe. Yes, everyone was absolutely devastated and devastated for Gareth probably more than anything. You put your own feelings aside and know what's just happened to him is devastating, watching as a fan against the Germans in Italia 90 and then to be part of it, it just didn't sink in. That was it, it was the end, we saw ourselves winning the tournament, we won a penalty shootout the Saturday before against Spain as well! Which was another magic amazing moment.
We remember you absolutely walloping the post, obviously with Gazza, it's always referred to as him being a stud's length away – did you ever get a feeling during the game that maybe this just isn't going to be our night? That it's just not happening? Because we were so close!
We were so close, I think when I'd hit the post I thought for sure, how has that not gone in, one of those moments. When I did get my contact on the ball I was now falling forward so I didn't even see it hit the post, when I got contact on the ball it felt like good contact, it felt like that must go in and then as I looked up the ball had obviously hit the post and then to see it just roll slow motion into the goalie's hands on top of that , that's when you think "oh my God, it's not going to be".
But, during the game we were creating chances, we were playing well, you think the goal is going to come, as you miss those sorts of opportunities you think that penalties are going to come and it's never a nice feeling that that's what's coming even though you've just won a penalty shootout on the previous Saturday against Spain. Definitely a little feeling of that for me personally when it hit the post and of course to roll into the keerper's hands as well.
We mentioned earlier talking about Trent's ability to cross a ball and I still remember the game United drew 2-2 with Spurs and I think they were both free kicks from yourself to Sol Campbell headers. You basically preceded Beckham, he was your heir and you were almost like his father figure in the England team, did you ever practice crossing with him? Did you ever talk to each other about it or help each other with crossing?
No not really, I think that's just something you did, Becks was the best at it. The way he crossed balls in and the teams he played in, you'd end up with so many assists and so many goals and so many goals from free kicks. It was something he obviously worked on so much and he had so much quality, I think I had a quality to do that as well and I know Teddy would say he would benefit from that more than anyone in our time together at Spurs and then England as well.
I think for me it's just when you play wide some wingers want to beat the defender and check back and want to beat him again. As a striker, that means you don't know when the ball's coming in and that's frustrating for them but as a striker if you know when I or Becks get half a yard and it's going to go into that area, they can make their run and once they've got their run on the central defender, it's a chance.
If there's quality on the ball and you miss that first man, which you can imagine frustrates the hell out of me watching Premier League football these days!
Why people just can't do it, it's just a simple skill and always felt like a simple skill to me but maybe it wasn't! It's something you'd train on, at the end of training sessions you'd do a bit of crossing and finishing and I would do it myself at times. Once you're in the zone knowing you've got that quality, you'd practice it a little bit on a Thursday or Friday with a bit of shooting and when you get on the pitch you know when you get the ball you know you want to cross it into the box with a bit of quality.
Touching on Sol there as well, if you don't know the reaction of fans I'd think you'd be living in a hole but internally in the dressing room, what was that like? Sol not only went to a rival but he was your leader, he was world class and probably one of the best defenders in the world at the time when he left. How did his move to Arsenal go down internally?
I think he was, I remember England playing against Brazil maybe in a game or two and he literally had Ronaldo in his pocket, he was different class. And that's how Sol was, at 17 he got in and around the team, I remember he used to clean my boots but never cleaned them! But I didn't bother telling him to do it properly, he was a bigger lad than me even at that age but he was still after his Christmas tip though! So I knew Sol from that age and what he was all about, I saw him develop into such a good footballer and I remember he worked on his game, he was limited in his ability but knew he loved to defend.
Think about the players we had, Nick Barmby, Teddy, Jurgen Klinsmann, people like that and he used to love training against those boys and trying to get the better of them.
That's how he played the game, he loved to defend. A lot of defenders now, we just spoke about John Stones and people like that and Harry Maguire, unbelievable footballers but how much do they love to defend?
That's what Sol did, Sol was the best defender in the world at the time so as a teammate and a mate it was really disappointing. You could see it happening, you could see it evolving because the club made a mistake, they didn't give him a contract that they should have given him that he was worthy of as one of the best players in the world.
But they let his contract run out, run close to the end of it, it's as simple as that and that's when the whole Bosman thing started and everything else. That's the mistake so for me as a friend I understood that he could go and play anywhere in the world, my disappointment was that he went and played for Arsenal. I think that there were other places he could have gone and played but when you now look back, he's won the Premier League on numerous occasions, won trophies so in his mind I'm sure it was the right decision and he made the right decision.
I think Sol a little bit likes to be the centre of attention and that certainly brought it! That's Sol, he's a good lad.
He was a good player, a top player, one of the best defenders in the world and it's as simple as that. It was a nightmare for Spurs that he left.
Do you think Sol would make a good manager somewhere in the game now?
Oh yes! Sol would make a good manager, no doubt about it. In a way I think as coach he would be first and foremost different class. I think that he gets things across very well, I think that the way he played the game makes it simple. Terry Venables made things simple for you on a football pitch, that when you went out there you knew what your job was and I think Sol has that about him, no doubt about it.
Do you think that Sol, given the fact that he loved defending so much, that he would be a good addition to any Premier League team as a defensive coach?
Of course he would, absolutely. When you talk about Euro '96, no one mentions Don Howe, I mean what a coach he was! Defensively, he was unbelievable. Within that squad we would do lots of shape and all sorts of training but within most days we'd do a little bit of attacking work that Terry would take and Bryan Robson with the forward players and get that shape. Don Howe would take that back four plus the sitting midfielder and work with them.
He was different class and every club should have one, every club seems to have numerous amounts of coaches and I'm pretty surprised that one wouldn't take Sol on in that position at all. Knowing Sol, Sol probably wants to do more than that and be more than that and be a manager in his own right. If that isn't to happen then any team would be mad not to have him as part of their coaching squad like Ledley at Spurs at the moment. Madness not to have him involved.
One of the big stories at the moment is Harry Kane and is he going to move on. You yourself were in a similar position back in the day and I read stories about you being connected to United etc, what helped you make up your mind that you wanted to stick it out and not move to a big club like United?
I saw Spurs as being at that level and going on to be at that level, that year I think United lost the league to Blackburn on the last day of the season then Ince left, Kanchelskis was leaving as he had a problem with Fergie, Hughes went too so for me I didn't know what was coming up behind them. "You don't win anything with kids", it was that summer which in hindsight had I gone there I'm sure everything would have been great and I'd have a lot more trophies floating around!
'Given the circumstances at the time I was so happy at Spurs, loving it, probably thought that opportunity would arise again. I just felt like my career was on an upward curve, getting better and better, the following year was Euro 96 and to be honest Tottenham were so good to me when I first went and I had a nightmare for the first 3 or 4 months. The fans were unbelievable, I was loving life and loving football, playing for England, I'd just played in the Umbro Cup as well and scored a couple of goals in that with a few Man of the match awards. I was pretty much a dead cert to be playing in Euro 96 the following year, unfortunately for me the injuries started so I did nearly miss out on that but luckily I got fit and back in the team for an incredible tournament.
Are a lot of people forgetting that Tottenham went through the exact same thing five years ago now with Gareth Bale? He was the best player in the world behind Messi and Ronaldo and you look at where Spurs are now, are people underestimating Daniel Levy's ability to rebuild a team after losing a world class player?
I don't know really, I think as fans you probably should trust him because of what's happened at Spurs over the last decade. This year has been disappointing, I think that is all we're going to think about, that's the nature of football. You should always be looking forward but yes, what happened with Gareth Bale, we definitely went on to be a better team, a better club, we're in the new stadium, I think that Pochettino is the main reason for that. Of course that's all changed now but with the money that you would get for Harry Kane, if it's spent wisely then yes we can become a stronger team. But, difficult. He's the best striker in the world.
Realistically, do you think Kane will now leave?
I wouldn't be surprised if he did by what is coming out, I think the timing of him saying this and it coming out before the last home game is a big sign for me because when I left Spurs I didn't get the opportunity to say thank you to the fans, that sort of thing, never went back and played there again with Birmingham or Wolves or anything like that which was disappointing. I think that he appreciates everything, he's a good man and that would be important to him if he was going to move on.
I've said all along with those sort of players, if you keep the team going in the right direction then he's going to be happy and if he sees there's the chance he can win things there, I don't think Harry would leave. But I think that this year has been a tough one. He's done everything he needs to do individually again, captain of England going into the Euros but looking from my perspective if I had that opportunity to win more trophies and play in a Champions League final which he did at Spurs, it's been quite a dip from that game and I'm sure he's frustrated. I understand that.
Who in an ideal world would you try and bring in because it's hard to directly replace him unless you spent all of the money in one go. You'll get over £100m for Kane, who do you go for to rebuild?
That's a tough one! I don't think that there's anyone who compares to him, it's a really tough question for me. I think I'm like everyone else and just got fingers crossed that it doesn't happen and he does stay and we can build around him. I'm sure that's all he really wants, we've got some real quality at Tottenham, it's so important that we get the right manager in to move on to the next level.
Ryan Mason is in charge until the end of the season, have you got any managers in mind that you think would be good choices?
I think the names that have been thrown out there, I think Brendan Rodgers would be different class, I think Nuno Santos did great at Wolves and he would be different class. Martinez after this Euros, there's definitely some out there and what a job to go and do, to make Tottenham into a winning football club. What a challenge and what a great opportunity.
I think Mason, what he's done is different class. What a position to be put in, what an opportunity for him and I think he's done great! Absolutely brilliant, I think we've seen some good performances, some not so good, Gareth Bale has been different class and it's been great to see Dele Alli back involved playing with a little bit of freedom again. No one could have expected any more of him and he should be commended for the job he's done and hopefully in the future that opportunity arises again for him.
Gareth Bale, as you rightly mention, has been brilliant under Mason. Would you like to see Bale come back permanently? Do you think there is potentially a chance of that happening?
I can't see it happening. I think money comes down to it. If it was me and Gareth is his own man and he's earned millions upon millions of pounds and he's playing at Real Madrid, if you get the opportunity to play for them or Barcelona you have to go and play for them. I think he's done it and you're a long time retired, you've got to play.
Football is about playing and certain people are happy to sit on the bench and pick up their money. He's won the Champions League, he's won everything, he's at a place which over the last year or 18 months he hasn't been wanted and I'm surprised that he hasn't wanted to go and play, come back to the Premier League and play week in, week out.
The golf courses are just that good over there, Darren!
Yeah maybe they are! But they're better here, Pebble Beach! Maybe he'll come here!
Check out UK's best sports betting apps, casinos and offers for free bets.