Following the collapse of The European Super League, BritishGambler.co.uk spoke exclusively to former England international and Manchester City legend Shaun Wright-Phillips who declared it was both 'painful' and 'hurtful' as a Man City fan to see what was happening.
The tricky winger spoke of his support for fans and reminded everyone that fans ARE football, and now it is time to turn the same collective will to solving the bigger social issue of racism in the game. Wright-Phillips also revealed that following being racially abused whilst playing for England in Spain, the England PR person simply told him 'don't talk about it, don't speak to the press'.
City have pulled out of the Super League – how do you feel?
I'm delighted! to be honest with you, I'm most definitely on the supporters and fans side. I think there's too much history in the Premier League, and I think all of the teams who were trying to join the European Super League were made by the Premier League and there's just too much to throw away.
Fans make the Premier League, fans make football, and fans should have a big part to play in decisions like that, and hence the reason why Chelsea pulled out so soon because fans had a big part to play in that and made a stand.
Did Chelsea and City pulling out show that football is nothing without fans?
I think without fans there is no football.
I think the Premier League is as big as it is because of the fans and the support it gets globally, not just because of the clubs themselves.
We know that you are a Manchester City fan yourself. How painful was it as a fan through the time where it seemed that Manchester City were going to join the European Super League?
It was painful. It was hurtful as well, obviously having played there for so long. The owners have done a great job building Manchester up, not just the club but the training ground, the stadium and it has become something too much to just give up.
Looking at it from two points of view, there is so much noise and the governing bodies are getting involved, saying that players won't be able to play international football and teams are going to get stripped of things, but none of this happened when there was racism in football? So I don't understand why it's so important now there's money involved? Everybody suddenly jumps up!
As Bamford and Ferdinand highlighted, everybody has united on this issue, but do we need fans to now redirect the same energy towards solving the bigger social problem that is racism?
Fans and governing bodies have stood up and flexed their muscles to try and stop all of this from happening but no-one is doing that when players get racially abused, which for some players can be very mentally damaging.
What did being racially abuse do to your mental health, and what are other players feeling when they are racially abused?
For me, I just found it shocking. I honestly couldn't believe it. When it happened to the likes of myself, Coley and Defoe, it was all forgotten about within 48 hours and nothing was said. We were basically on our own, and we were just told not to talk to the press. That was it.
What!? You were told not to talk to the press about it?
Yep, 'just don't do it again' and 'just don't talk about it', like nothing happened. It was just dead and buried. It was just the PR person, that's just how it was controlled back then, there was no voice, but now there is a voice and the governing bodies STILL don't stand up.
So the England National PR told you not to talk about it?
Yep – we were just told 'don't talk about it.
Don't speak to the press', so we just got on with it. There's not much we could have done. We didn't have a platform like social media to voice our opinions back then, it wasn't popular, no-one really picked up on it.
How did you try and deal with it?
We just had to get up and get on with it. At the end of the day, we're playing a game that we love and we had grown up loving it, and most of us still love it to this day.
It was either let it (the racist abuse) affect us, where it would affect our chances to play for the national team if it affected our performance at club level, and then you're basically getting left out of the team and then your career is going down the drain, so we just had to re-focus all of our energy on performing.
On the collapse of The Super League
England is the hub of football, everybody watches the Premier League, you can go anywhere in the world. I know people in Australia that stay up until 4 or 5 in the morning to watch a game and watch their team play.
I feel like there are some clubs out there that haven't got the money to buy the players that they want to buy, and to be the clubs that they used to be, and the Super League would have given them that.
And that can't happen without the Big 6 teams from the Premier League, which shows how powerful the Premier League is, so why not just keep that at home?
Is there going to be a hangover of fan anger towards the clubs?
I hope that people just see it as a blip and that we can all get back to reality because, considering what we've gone through, the Premier League has been entertaining this year with some crazy results and it's been a good year for everyone. We're coming out of it in a good way, so hopefully everyone just sees it as a blip and just moved on really. Two big teams pulled out already, and I just thought the rest would follow.
You were at Man City when they were taken over. Do you think football was always going to go down this road with so much money in the game?
No, obviously there has always been talk about it, but I never thought it would actually come! When Sheikh Mansour came in, I think the whole structure and the way he built Man City to where it is today has been superb. People know the power and the spending capability that they have, but they never ever spent rashly or wildly, they always strategically planned things and look where it has got them.
How important was it that Pep Guardiola came out and said he did not want to be a part of the Super League?
Yep, is very important that players and managers do speak out because they are a part of it.
I think that although the club is the club, it's still a conversation that you should be having with players because if you do make that decision, the players suffer from it as well – especially if the governing bodies say that you can't play international football, because it's some players' dream to play in the World Cup or the Euros, and you could take that away from them without even asking how they feel about it. So I'm happy Pep came out and spoke, and maybe he was that final straw that changed things for City and made them pull out, which is brilliant for the fans, because the fans know that Pep stands by them.
What did the Champions League mean to you?
The Champions League is a special place. It's something that you earn and do you want to be in, and all the great players train extra, work harder to be in that competition, and then you're just going to give them a competition based on fanbase, namesake and money? I think it's wrong. If you're going to do a 'Super League', you have to earn the right to play in it, you can't just 'be in it', so what's the point?! No disrespect to Spurs or Arsenal, but if anyone should be in a 'Super League' at the moment it should be Leicester or West Ham, because they have been doing better than them!
How do you see City faring against PSG?
It's tough – Di Maria, Mbappe and Neymar – anything is possible! City defensively are sound, and if City are on their game as we have seen them many times this year then I think we can win and I think we will go through. But with Neymar and Mbappe, anything is possible, because they can produce a bit of magic in the flick of a light-switch. For me, over two legs after watching PSG against Bayern, there are chances there for City so I believe we will go through.
Is it a danger that city are so good on the ball, because PSG set up so well to play on the counter attack with Mbappe?
I watched them against Bayern Munich and although Bayern had over 30 chances over the two legs, I think that PSG on the counter attack are deadly. They break rapidly all the time, and they take gambles and in that game the gambles paid off.
Mbappe's is basically the Usain Bolt of football!
It's not just that he's quick, he's powerful as well. You can't just push him off the ball. He's so skilful and calm, and for someone so young to have the calmness that he has in front of goal in the big stages – it's frightening as to what he can become.
Does Mbappe remind you of Thierry Henry?
I don't think so, Thierry Henry played football with elegance. He had that aggression there too, but everything he did on the pitch look elegant and effortless. It's hard to find another player like him. He glided past me and I used to think that I was quick! When he got me I wouldn't say that I was being lazy, but I tried to make a challenge. It was at Highbury. It was almost like he went down two gears, and then just moved away – it was a lesson learned basically!
If City get to the final you would face either Real Madrid or Chelsea; who would you rather face?
I think in a one-off game with City, it doesn't matter. I'd love to see in all English final, that's for sure – just to show the world how dominant the Premier League is at the minute. In a one-off game, I'd take my chances with Man City.
Is it a really harsh decision to sack Jose Mourinho the week of the final?
I personally think it's harsh, and I think it's a strange decision, and that there's more to it than we are ever going to know about. It's a valid point that he wasn't bought there just to win the Carabao Cup and they're five points off the Champions League places, but it's still odd to me that you would sack a manager just ahead of a cup final. It could be a cloud lifted for the players that aren't in the squad, for Dele, Winks, Doherty, and it could bring something different to the squad. One thing that I think is good for City, is that we have always struggled playing against a Mourinho Tottenham side, the way they set up to frustrate.
In this day and age, owners don't seem to have time or patience! If he was given the time and could bring in the players that he wanted to play, I think that the Spurs fans would have seen a very different Spurs next year. Mason is a young manager, it's a huge stage for him and he must be excited, so hopefully that rubs off on the players so we can have an exciting game, because I can't see Spurs playing a defensive game! I can see it being very open.
Score prediction?
3-1 win for Man City. I think it would most definitely be a tighter game if Mourinho was still there. He just knows how to play against City. I think at the beginning of the season Man City played Spurs, and they had two shots on target and won 2-0. I imagine that Mason has learn a trick or two out of Mourinho's manual, so hopefully he uses some of those as well.
Aguero is moving on in summer; who do you possibly replace him with?
You can't replace him! You can buy another striker, but I don't think you should ever aim to replace him. He has done something that I think a lot of strikers struggle to do, and that is come to England and settle in almost instantly, and not only settle in, but keep that going for 10 years. Mentally and physically, that is so demanding. I'm gutted that he's going, but I'm delighted at everything that he has done in a Man City shirt in the Premier League.
If there was any player in world football who could replace Aguero with, who would you choose?
Haaland or Romelu Lukaku. Even with the connection to City with Haaland's dad, I think Haaland himself will know who he wants to play for and the type of football that he wants to play, so I think it will be a decision that he makes.
With the collapse of the Super League, England will have all of their players available for the Euros. How do you think we will get on?
I fancy England's chances massively. I'm a flair man and the attackers that we have on show at the minute, and the choices that Southgate has to pick from, it's like a kid in a candy shop, you don't know what sweets to get! Pretty much all of the attacking players that we've got are on form and scoring goals. We know they're going to cause problems. I think the only worry that we've got might be the pairing of centre backs, but Stones is back to his best, so I think we've got a massive chance of winning the Euros. If we play Premier League football at the Euros, then we've got enough to frighten any team.
Has John Stones actually been the most important player to Man City this year?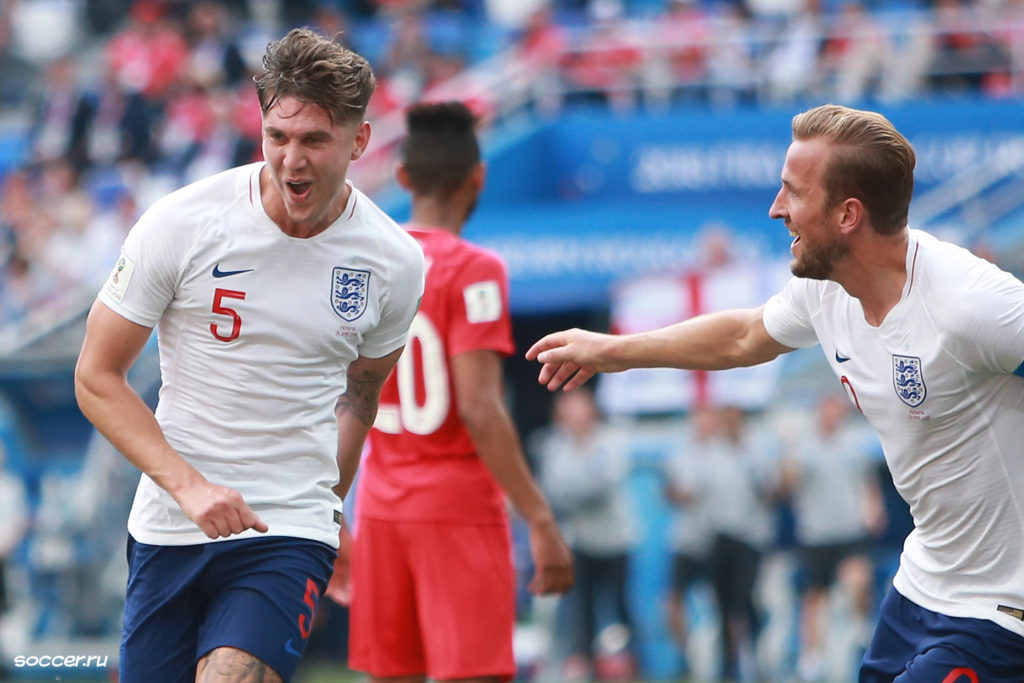 I would say yes, Stones and Dias have been the most important players to City this year. I think the way they play together is unreal and they almost play together as though they have been playing together for five years, they just know each other inside out. One thing that most managers try to do is get a settled back four, and those two have just settled in together straight away.
England have such an abundance of attackers, such as Grealish, Maddison, Foden and Mount. Surely Foden has to start?
I think if we are picking a team based on performance, then yes, Foden has to start. I think Foden has shown that at any level, or wherever you put him on the pitch, he's a threat. He works hard, he does his defensive duties but he still has the energy and the quality to either finish chances or he can create them, or even open up space for other people as he's such a team player. it's delightful to watch him, and for me he deserves to start.
Check out UK's best sports betting apps, casinos and offers for free bets. Use these betting promo codes for the best online bookmakers, such as bet365, Betfred and Mr.Play.
Here some of the best offers right now:
Bookmaker
Bonus
Place A Bet