In a very rare and heart-felt interview, BritishGambler.co.uk sat down with the affable 'Football Manager Wonderkid', Freddy Adu. The striker has broken numerous records since becoming the highest paid player in The MLS at the tender age of 14, and it was a privilege to be able to talk to the thoughtful and intellectual Mr. Adu about his life and times in the game of football.
The youngest player ever in the MLS says he wants one more shot
Adu spoke bravely of his one regret within the game of football, but also reminisced of positive times such as being offered to go to dinner with Cristiano Ronaldo whilst on trial with Manchester United, and looking back at his record breaking feats in the MLS with immense pride.
The striker Freddy Adu, once dubbed 'The Next Pele', spoke of being surprised by his hero on set, revealed that he is in fact a Manchester City fan and the thousands of fan messages he receives to this day due to his infamy through the computer game, Football Manager.
You broke a lot of records from a very young age which attracted a lot of media attention – did that put a lot of pressure on you from a very young age?
When I look back at it, it did in everyone else's eyes. For me though, it was just excitement. I think I was just so young that I didn't realise how big a deal it was, and I was just happy to be playing football and I was just happy to become a professional because it was something that I had dreamed of my whole life. It happened so early on, and I didn't expect it to happen as early as it did, but it did, and I couldn't say no at that time to the contract which I got from the MLS, because my family was very poor. You get offered millions of dollars from the MLS and from Nike – you're not going to say no to that right?
For me, it was a dream come true and I loved it, but pretty soon into my career I realised that there was a lot of pressure because everyone expected you to score or assist every single game, but you're talking about a 14 year old kid! Some people understood that but a lot of people expected me to put up a lot of stats. Every stadium I went into, it was packed. Everybody wanted to see this 14 year old wonderkid.
Pretty soon I realised that, and I had certain people that were telling me not to think about that and not to worry about that, and that my development as a player was the most important thing, but I also had a lot of people pushing me to tell me what I had to do.
Did you feel that there were a lot of people such as agents or representatives who had their own interests placed ahead of your best interests and development within the game?
I was with a big agency at the time so I had people who helped me with marketing, one that helped me with all the press and then my actual agent who helped me with the deals. Everything was just happening so fast and, looking back at it, I wish that I had said no to a lot of things, but honestly I was just so young and naïve at that point and I just did what I was told and encouraged to do. When the team went on the road, I had to leave and go and do an appearance, 30 interviews, I had to do this, I had to do that. I understand that the league had to promote itself, and I was the face of the league at the time.
Oh my God, I'm being compared to Pele! That's really cool!
Do you remember being described as 'The Next Pele' as per betting reports, and how that made you feel?
I saw it in one of the articles, I saw it on the tv on all the sports channels, and I was so young at the time I actually thought it was cool because Pele to me was the greatest player to ever play the game so I thought; 'Oh my God, I'm being compared to Pele! That's really cool!', as he was my idol, and I got to meet Pele during a commercial and it was a complete surprise that Pele just showed up! I just thought 'Oh my God! Pele is here right now!' He gave me a big hug, he carried me – it was amazing. But little did I know, that somebody would compare me to Pele just one time, and it was going to be a thing. It became a thing, and the pressure just heated up even more at that point.
You achieved some amazing feats such as becoming the youngest player to sign for an MLS team, the youngest to play and the youngest scorer – was it hard to appreciate how incredible those records were at the time? How proud are you looking back at those records now?
It was very hard to appreciate it at the time. When you look back at it, there's certain things that you take for granted when everything is happening, but when you look back at it when you are older, you can say that was amazing.
There are a lot of things for me personally that I wish I had done differently, and decisions that I wish I hadn't made or made different decisions at the time. I wish that I had more people in my corner that helped me with that. There are a lot of decisions that I look back on and I think 'Why? Why did I do that?' I would have definitely done it differently.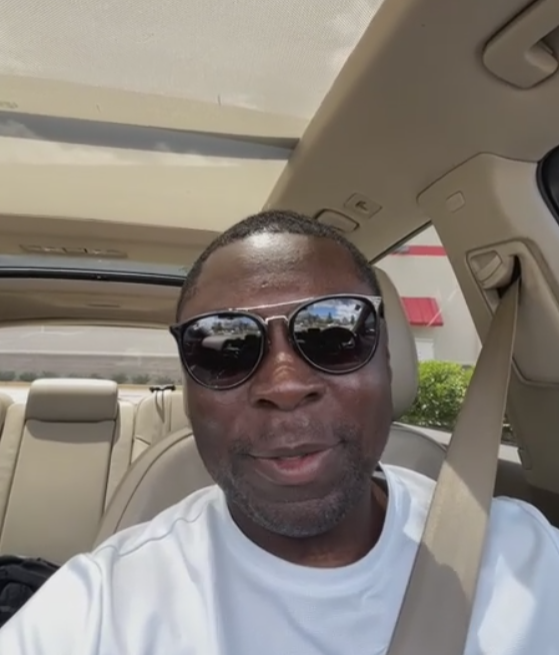 What would you have done differently at all in your career? Anything specific that comes to mind?
For me personally, going pro at 14 I would do it all over again – every single day of the week. It was awesome, it was something that I wanted to do, I was ready physically and although I was smaller than everyone else, I could hold up on the field just fine. Skill-wise I was fine.
But the one decision that I look back on today and I say to myself that I would not have made, and it was the start of my career going into a tailspin at that time, was leaving Benfica to go to Monaco after my first year with Benfica.
I decided that I wanted to go on loan to Monaco because I had three different coaches during my first year at Benfica. I thought it was unstable and I was 18 years old, where I thought I needed a more stable situation.
I was signed at the same time as Di Maria, and David Luiz was there – we all played at the U20 World Cup, granted I'm two years younger than those guys. During my first year there, I played more and I played better than Di Maria – I was more productive and I played better. I had an opportunity to go to Monaco and I decided that I wanted to take that because of the coaching carousel that I experienced during my first year, whereas Di Maria ended up staying at Benfica.
The next coach that came to Benfica was a coach that actually gave young players a chance to play. Whereas the president of Monaco wanted me badly, the coach was 50-50 and maybe didn't think I was ready to contribute right away. At the time, I didn't see it that way, I thought I would leave Benfica for a more stable situation, not knowing that the coach had other plans.
Di Maria started and played very well for Benfica, having his best season there, and I barely played at Monaco. After that, Di Maria gets signed by Real Madrid and after Monaco I was stuck in no-mans-land and ended up in Greece playing for Aris.
This one decision that I made to go to Monaco really hurt my career and my development at the time, and to be honest it hit my confidence a little bit. I was flying high and felt good, and then joining Monaco reality hit and I just didn't play at all. It was the worst decision that I could have made at the time.
If I had stayed at Benfica, kept my head down, trained and stayed focused, I think my career trajectory would have been a lot different, and more similar in my opinion to what Di Maria has had by way of a career.
You went on trial with Manchester United for two weeks; how much do you remember about it all?
At that point, that was the coolest moment of my career when I went to Manchester United, I was only 16 years old at the time. I was there for almost a month and I got to meet everybody like Wayne Rooney – and it was when Manchester United were at the peak of their powers. Cristiano Ronaldo was there at the time and it was when he was becoming the best player in the world. Scholes was still there, Giggs was still there – it was amazing!
Everybody is talking about Ronaldo is arrogant, but he was the one person out of all of them that offered to take me to dinner.
Did any of the Manchester United players give you advice?
Cristiano Ronaldo! Everybody is always talking about Ronaldo is arrogant, he is this and that, but let me tell you that out of all of the players that were there – he was the one person out of all of them that made it a point to come to me, to talk to me, offered to take me to dinner. I mean, he was an amazing person. Of course, I already had huge respect for Ronaldo, but after that, I had so much respect for him and he literally became my favourite player just because of the kind of person that he was and what I witnessed.
Did Ronaldo talk to you about football as well?
We had a little bit of a talk – I mostly trained with the U23s when I was there as I was only 16 years old at the time, but I did get a couple of training sessions in with the first team and it was awesome. We actually played against the first team and I played really well during that game as I was so amped up! It was amazing to be around there, to see the levels they were at. At that point I was so young, I had the contract with DC United and The MLS wasn't ready to let me go anywhere at that point. So we spoke with Manchester United and Sir Alex Ferguson who said he was going to keep an eye on me, and to keep doing what I was doing.
Do you think that Sir Alex Ferguson would have been the perfect manager for yourself in hindsight?
Oh he would have been more than perfect for me. Being a young player, you don't see it that same way when you're younger, you just see it as 'I'm a good football player and I'm ready to play right now', you're not thinking about your development but the adults or coaches in the room, they are the ones that are very important. I had some coaches that were not into giving young players a chance. I did not go to stations where I could just develop and not have that 'pressure' of being 'the next Pele' and not have to contribute right away.
You're a Man City fan – how did you start supporting them?
When I was younger my favourite colour, and still is to this day, was sky blue. I was a kid and I just liked the shirt colour so much, that I became a City fan!
Nobody can say I hopped on the bandwagon because I liked City when they were terrible! I'm not going to sit here and lie to you – they were terrible! Claudio Reyna played for them at the time, even before DaMarcus Beasley went over there, and they certainly weren't the City of today!
Do you think Man City will win the Premier League this year?
Of course!
Phil Foden is the young man breaking through at Man City at the moment – how good do you think he is, and how good can he be?
I think Foden is a great player. Right now, he is just trending upwards and quickly. If he keeps working hard and in the right environment; the sky is the limit.
Do you think football as a whole is much better now at looking out for for young players, versus when you were coming through the ranks?
When I was coming through, more of the older players played, and the coaches didn't give the younger players the playing time that they needed to improve. Now it's a young man's game, look at Chelsea, Liverpool, City, United – it's all young players now. Sometimes I think I came through the ranks at the wrong time!
Are there any players that you see breaking through now who remind you of yourself when you were coming through as a youngster?
I would say Christian Pulisic, an American youngster with a lot of pressure on him. He's playing fantastically for Chelsea right now and he's our best player for The USA!
I haven't retired yet, I'm only 32
You're back living in Maryland where you grew up – are you still playing football now, and do you intend to keep on playing?
I haven't retired yet, I'm only 32, and I do have the urge to get back to playing again – I obviously have to get back on my horse and get extremely fit, and that's going to be the hard part. I'm going to give it a go next year.
I've been doing football coaching session with kids, and that it what has brought my love of the game back! Seeing these kids who have all this hope of becoming a professional one day, and seeing things from a completely different perspective, through a coaches eyes – and I've learned a lot from that, seeing things in a different way as a coach versus as a player.
I need to get on my horse and get after it. When you've not played for a couple of years, a lot of people don't see you as being an active player and it's tougher, but you know what, you never know, and hopefully I get an opportunity and when it does, I have to be ready to take advantage of it on the field.
Maybe I'll have to go on trial as I haven't played in a couple of years and that's okay. I've seen what life is like when not playing football full-time and it's a little bit weird, so I appreciate it a lot more now. Hopefully I get a chance to do it again.
You were voted as the 'Ultimate Wonderkid' on Football Manager. What does it feel like having a status as a Football Manager legend?
That's amazing! Honestly, growing up I didn't know what Football Manager was! We don't play Football Manager over here (in the USA), so I didn't know much about it until I was getting all these messages on Facebook and everywhere which started saying 'Football Manager Legend!', and I'm thinking 'What is this Football Manager Legend?!'
In Europe, Football Manager is the biggest thing so I'm sitting there realising 'Ahh, that's why I have all of these fans in Europe and especially England', because there were a lot of British people hitting me up talking about being a legend on Football Manager. And it happens until this day. I think it's really cool. I don't keep up with all of my messages on Instagram. I get thousands in there!
The best UK bookmakers to bet on MLS and ManUtd with a free bet offer are: bet365, Betfred, William Hill, Unibet, Grosvenor, 888Sport, and other bet apps. If you want to play online casinos, check out the best casino welcome offers for best slots and table games.
Bookmaker
Free Bets
Visit